Image supports research on architecture videos as design tools as well as powerful means of expression. This is why we produced the BEYOND MEDIA festival that Marco Brizzi started in Florence in 1997 and directed for over ten years.

Are you an architect who makes videos or an independent video maker? Or, you just want to discover works of architecture and new projects in video? Join the Architecture Player, meet our video collection and discover new territories for your architectural activity.
Join the Architecture Player!
---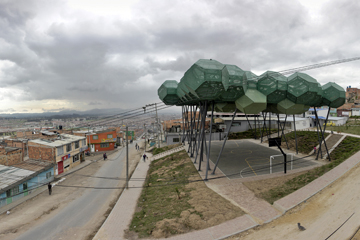 Our interest in architecture video productions often brings us to collaborate to the making of new audio-visual projects, to support film makers, architects, and institutions in the crafting of videos that can enhance the understanding of powerful design ideas.

Produce your video with the help of Image. We put all our expertise in your hands to define its contents, to select the most appropriate authors, to follow its production, and to circulate it among selected media.
Contact us now.
---
Are you a curator or member of a cultural institution and want to benefit from the richness of our collection, our curatorial experience, and our knowledge on videos made by architects? Request our collaboration to create a wide open space of dialogue and exchange for people interested in architecture and its constant challenges, in video.
Contact us now.